LAKE MANYARA National PARK
About The Park
Size: 330 sq km (127 sq miles), of which up to 200 sq km (77 sq miles) is lake when water levels are high.
Location: In northern Tanzania.
The entrance gate lies 1.5 hours (126km/80 miles) west of Arusha along a newly surfaced road, close to the ethnically diverse market town of Mto wa Mbu.
What to do there ?
Game drives, night game drives, canoeing when the water levels is sufficiently high. Cultural tours, picnicking, bush lunch/dinner, mountain bike tours, abseiling and forest walks on the escarpment outside the park.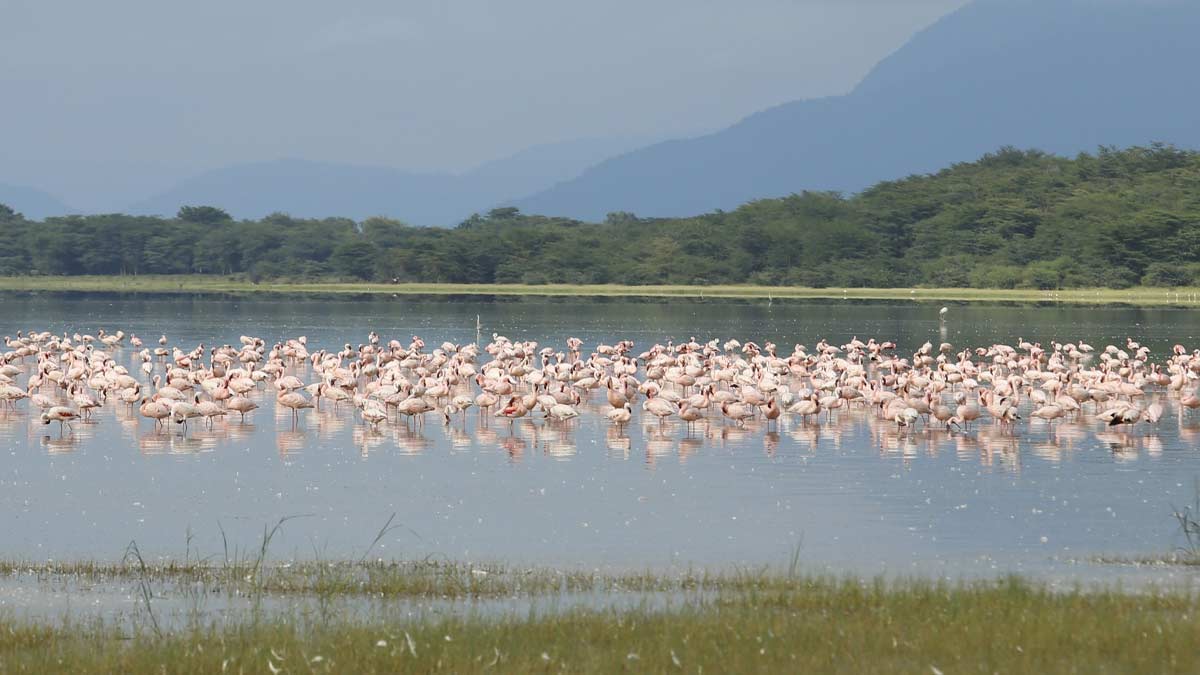 Contrasting with the intimacy of the forest is the grassy floodplain and its expansive views eastward, across the alkaline lake, to the jagged blue volcanic peaks that rise from the endless Maasai Steppes. Large buffalo, wildebeest and zebra herds congregate on these grassy plains, as do giraffes – some so dark in coloration that they appear to be black from a distance.
Manyara provides the perfect introduction to Tanzania's birdlife. More than 400 species have been recorded, and even a first-time visitor to Africa might reasonably expect to observe 100 of these in one day. Highlights include thousands of pink-hued flamingos on their perpetual migration, as well as other large waterbirds such as pelicans, cormorants and storks.
SUPER FAST BOOKING
Our team is standing by 24/7 to assist from the time you inquire about trekking and safaris until the last day. Our goal is to ensure everyone has a great trekking experience.
BEST PRICE GUARANTEE
Getting the best price is great, getting the best value is even better. We provide the support and service you expect. No fine print, no legal mambo jumbo. This is our pledge to you, simple and secure. So go ahead and book now!
10+ DESTINATIONS
Tanzania has approximately 38% of its land area in protected areas for conservation. There are 16 national parks, 29 game reserves, 40 controlled conservation areas, and marine parks. Tanzania is also home to Mount Kilimanjaro, the highest point in Africa.